My grandmother had this cross-stitched picture in her house for, well I don't know exactly, but for all the years I remember.
It has long been one of my favorites. Now I have it in my house. It reminds me that it's alright; things are not always going to go as planned. It reminds me to relax, laugh, and go with it. Tomorrow will be better…maybe. "(Grand)Mama said there'd be days like this." (Thanks, Shirelles!)
Right now, I find myself in need of this reminder. Because, I have done something from which I am not certain there is any recovery. It has me second guessing everything. Before I tell you what I have done: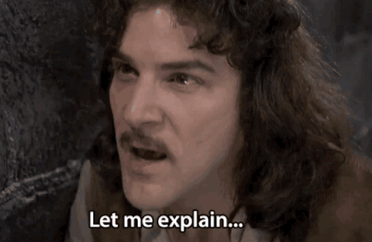 My first daughter loved reading from the moment she was born. I remember reading to her at two weeks old and I swear she was cooing and tracking the words with her eyes. She loved learning to read, she loved progressing as a reader, and she still loves to read to this day. My second daughter loved being cuddled and hearing stories. Being read to suited/suits her very well. She also enjoyed learning to read. She was exceptional at sounding out words right from the start, which made learning to read pretty easy for her. As I have admitted previously, it took her longer to find her footing as an independent reader. But since realizing her independence, she has become a voracious reader. She reads in the car. She reads in her room for hours. She uses a flashlight to read late into the night. All of it.
Now my third daughter, my third daughter has changed the game. She loves being read to as much as the next kid, but she has absolutely zero, and I mean that literally, zero interest in learning to read. At least from me. She knows all the rules. She knows the sight words. She knows what to do. But I sit down with a book to have her read to me and you would think all the fairies in the world have died. There is moaning, rolling on the ground, sobbing, all manner of shenanigans at the merest hint that I may ask her to read out loud to me.
So, half way through our summer break, I panicked. And panicking, I stepped in the proverbial "it" of my grandmother's picture.
I bribed my child to read. But not only that, it gets worse. I called that bribe a tax. Yes, I am literally and metaphorically "taxing" my child to read.
I know! Yes, you are right, it goes against everything you are supposed to do. Yes, you are right, I easily could have thought of a different way. Yes, you are right, there is no reason to panic, every child progresses at their own pace. You are right about all of it. But here's the thing: it's working.
My third daughter loves drama and music and dress up and drama (did I mention that?) more than most six year-olds. One of her favorite things to do is take the iPod into her room for resting time and dress up, sing, and make up plays. She can do this for actual hours, happily. A few days ago, after a particularly frustrating (for both of us) session of "read out loud to mom," I told her that if she wanted the iPod in her room, she would have to pay me an iPod tax. That tax is reading out loud to me for 20 minutes. I know, I KNOW, you are right. But…it's working.
She has willing read out loud to me two days in a row (and counting.) Have I potentially caused her to see reading as a tax, literally and figuratively? Probably. Have I extrinsically rather than intrinsically motivated her? Absolutely. Have I taught her that electronic devices are the reward and actual books-in-hand reading are simply the means? Likely.
But for two days (and counting), she has sat by my side without a moan, groan, or sob and read. Out loud. To me. I'm not going to lie, I am having a hard time seeing the downside, short-sighted as that may be.
As with everything involving the care and instruction of children, time will tell.